From Launching The Innovation Exchange at Digital West with ATU Galway/ Mayo to welcoming new members Expleo and Vortech Water Solutions, to opening our new Wellness Hub , the GTC has had a very exciting month.
At the Digital West Conference in ATU Mayo | ATU – Atlantic Technological University (gmit.ie) at end of January ,  Galway Technology Centre was named the first regional channel partner of The Innovation Exchange. The partnership will offer SMEs located in the west of Ireland, and operating in the digital transformation space, the unique opportunity to pitch to, and collaborate with, large corporates looking to access innovation. The Innovation Exchange , Furthr  and Skillnet ireland.ie also visited the GTC and presented the programme to Minister Anne Rabbitte and Senator Pauline O'Reilly. There was an Innovation Exchange breakfast briefing hosted by galwaychamber.
Our new Wellness Hub opened up with an excellent talk by wellbeing consultant, Sinead Bradbury MSc SENr. As part of our ongoing offering to members, GTC are delighted to announce we will be working with Sinéad on our community wellness going forward. Sinead will be providing GTC members with: 1 on 1 consultations, Monthly Lunch and Learn talks focusing on dietary and lifestyle education topics, In house health initiatives including various health screenings, enhancing the work environment from a health perspective,  yoga sessions and regular health and wellness related blogs.
Sinéad has vast expertise and experience in the wellness and health space, working with Galway GAA amongst others.
We hosted an online Select USA Investment Summit briefing for GTC members and our regional business network. The Briefing was presented by Conor Kenny, Trade Adviser, US Embassy. In essence, the Summit aims to support companies with their U.S. growth ambitions and can be of benefit to any business looking to grow its presence in the United States. This years Summit will see the U.S. Ambassador to Ireland, Claire D. Cronin, lead a delegation of Irish companies to Washington D.C. from May 1 – 4 and the Embassy is keen to identify suitable businesses to join the mission.
Congrats to one of our clients
 AXIS Consulting who celebrated their 10th anniversary. To mark the occasion , AXIS Consulting was proud to host Ireland's First Ever Patient Access Conference on Thursday, February 23rd, in the Royal College of Physicians Ireland, Dublin 2. The fully booked event heard from some of the leading lights in the Irish healthcare system and it is hoped will act as a catalyst to unite all stakeholders, with a view to enhancing access to new and innovative medicines for patients in Ireland. Speaking at the conference, Brenda Dooley, Founder and Chief Executive of AXIS Consulting, highlighted that medicines requiring a full health technology assessment (HTA), can take up to 2.6 years to secure funding in Ireland – significantly longer than in neighbouring countries.
The event received significant media coverage Read the report on the AXIS Patient Access Conference by Fergal Bowers, Health Correspondent, RTE News.
We welcomed new member
 Expleo Group to the GTC as they launched a new innovation hub in Galway alongside a €5M investment and 70 new jobs.   Expleo , a global technology, engineering and consulting service provider, announced the investment with the expansion of its life sciences and engineering research & development (ERD) teams, which will be headquartered here in GTC. The Galway base will be critical to bolstering Expleo's presence in other key industries, including software and automotive. It is part of a wider plan to establish a network of regional hubs to support the company's rapid growth across the island of Ireland. On top of the 200 jobs announced in June last year, these latest jobs will see Expleo grow its island-wide team of over 1,000 by the end of 2024. We gave Phil Codd CEO, Alison Joyce , John Brady and all the Expleo team a warm GTC welcome when they made this fantastic announcement.
There were 2 significant jobs announcements from other GTC members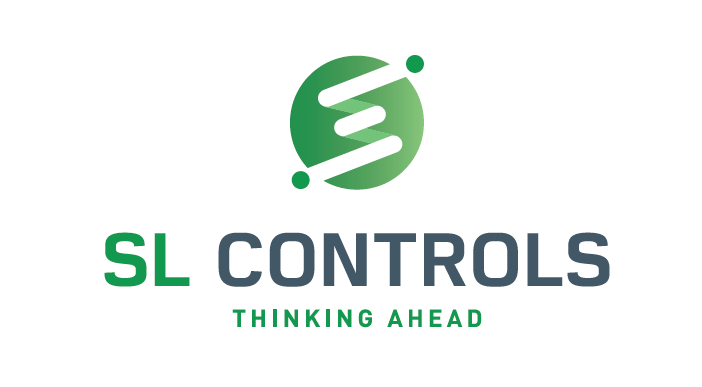 SL Controls and
  Viatel Technology Group.
Software integration firm SL Controls will create 100 new jobs in Ireland as part of its expansion plans across Europe and the US. Founded in 2002, SL Controls has offices in Sligo, Kildare, Limerick and Galway as well as in Florida in the US. The new jobs are in the engineering field and include project management and technical roles.  Technical positions available include software developers, senior automation engineers, technical writers, validation and compliance engineers and senior software engineers. The new jobs will bring the workforce to a total of 220.
SL Controls provides equipment system integration tools and works with multinational companies such as Abbott, Johnson & Johnson, SteriPack and AbbVie to optimise manufacturing processes.
Taoiseach, Leo Varadkar, announced the creation of 50 new jobs over the next 18 months at Viatel Technology Group. The jobs announcement comes as the group significantly expands its security portfolio, while continuing to grow its share of the domestic market for digital services and business telecoms. Currently employing 275 people to support over 5,000 enterprise customers, The roles will be created across software engineering, systems development, network engineering, technical support, and sales.
Brian Muldoon and Noreen Conway visited the PorterShed to speak to some of their members about the Innovation Exchange. They outlined what the programme is about and how an SME can improve their Sales pipeline to Corporates and other benefits from this innovative marketplace.
If this sounds like something you'd be interested in contact [email protected] for more information.
Team GTC also attended the Scale Ireland Regional Start-Up Summit in the Galmont Hotel. We heard from a packed panel of speakers including An Taoiseach, Leo Varadkar.  Minister of State for Trade Promotion and Digital Transformation. Dara Calleary TD , GCID CEO Mary Rodgers, Siren CEO, John Randles, Brendan Hogan , VP Engineering at Aerogen and Dr Orla Flynn President ATU Galway/Mayo amongst many excellent speakers.
A huge Congrats' to GTC alumni John Randles, David Stafford and all the Siren team on securing an impressive €12m in funding from the European Investment Bank (EIB). The company said the investment will be used to further support the development of the Siren platform at its new global R&D centre in Galway and to increase headcount by 50% over the next two years.
That concludes some of the highlights from the month which was hectic. Visit us whenever you like for a tour or to learn more about what we do here at the GTC.
Slán